Add a folder to a library
Navigate to the site containing the library or list for which you want to add the folder.
Click the name of the library on the Quick Launch and then look for and click the title of the library you want to add folders to.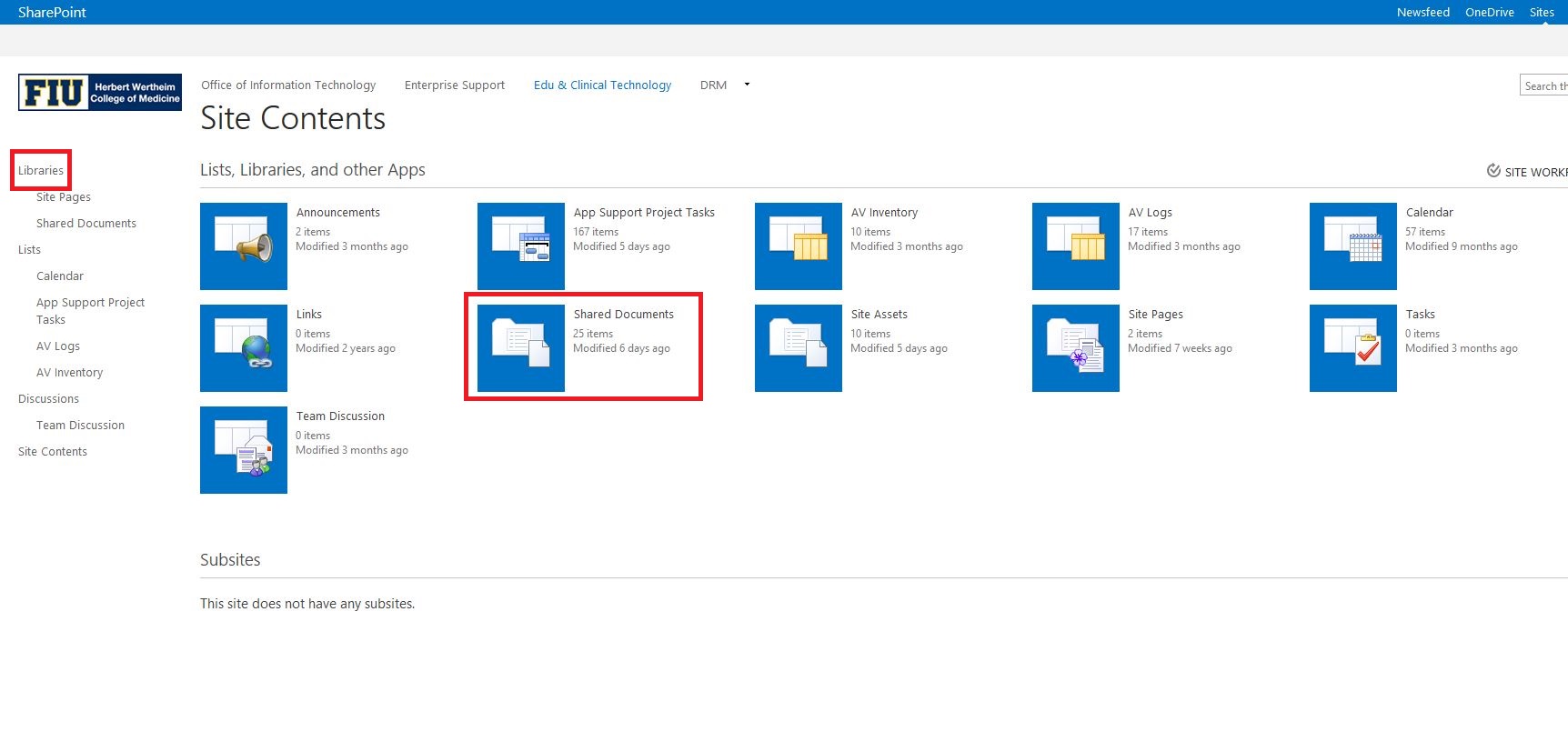 Note: Designers can modify the appearance and navigation of a site significantly. If you cannot locate an option, such as a command, button, or link, contact your administrator
In the Ribbon, click the Files tab, and then click New Folder.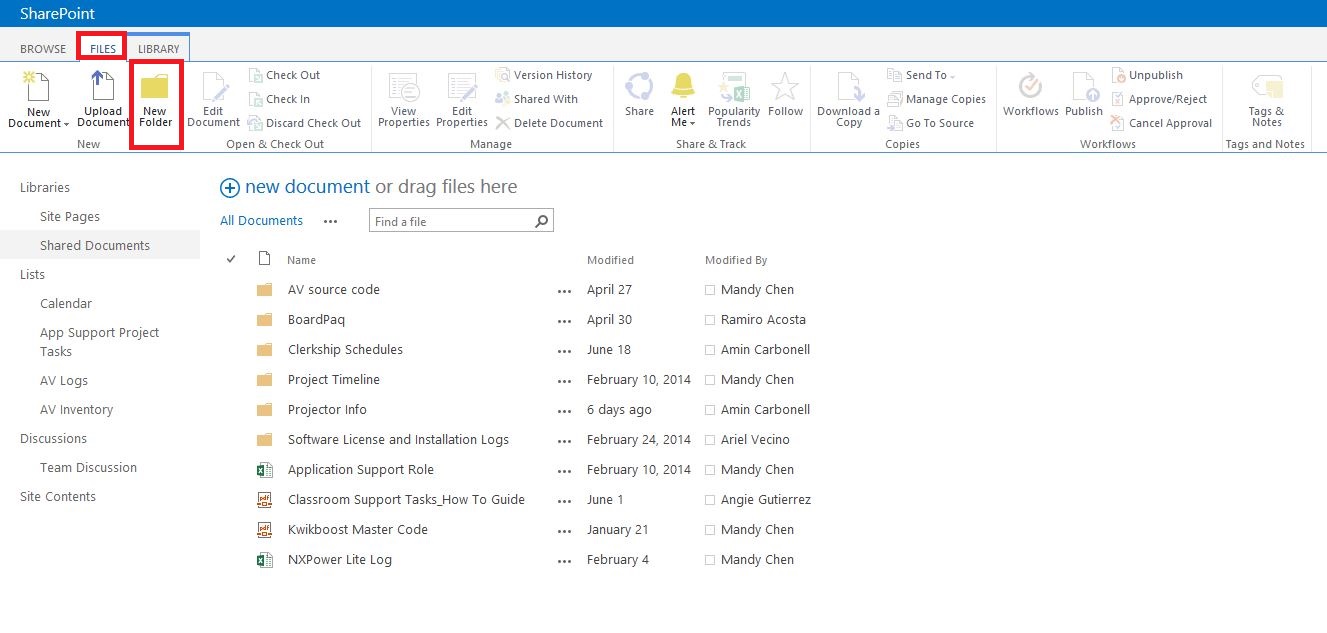 In the New Folder dialog box, type a folder name in the Name box, and then click Save.
Note:
To change the folder name later on, select the folder name, and then in the Ribbon, on the Files tab, in the Manage group, click Edit Properties and change the folder name in the Name box.
To quickly go to the next level up in the folder hierarchy, in the Ribbon, click the Library tab and then in the Manage Views group, click Navigate Up.